Back to Thumbnails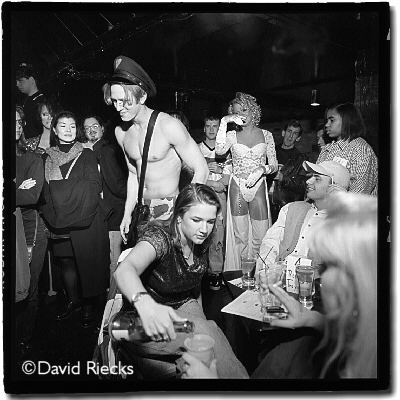 Signed, Sealed, Delivered:
Exchanging phone numbers is part of any bar scene, but Chester Street's mail system--complete with mailman--eliminates the awkwardness. Simply take a numbered sticker when you enter the bar. If you are interested in meeting someone else during the Valentine's Day drag queen show, note their number and have the mailman take your message to the mailboard and hang it on the corresponding peg.

Words by Anna Barnes,
from the photo essay "The Illusion of Gender: A Labor of Love"
appearing in the February 28th issue of The Octopus, used with permission.